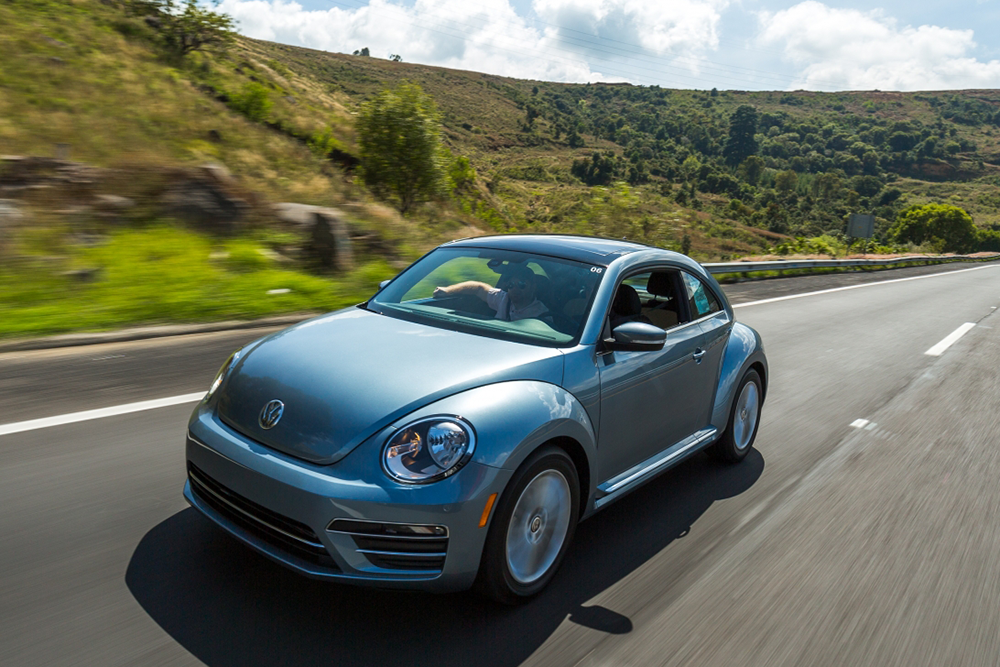 The Volkswagen Beetle was introduced in 1949 and has been virtually ubiquitous ever since. But that tradition ends with the 2019 Beetle, with Volkswagen deciding to end production.
Under the Hood
Whether convertible or coupe, the 2019 Volkswagen Beetle is powered by a 2.0-liter engine with 174 horsepower and 184 pound-feet of torque.
It is the most advanced EA888 engine ever. It employs the Budack cycle, an engineering principle that provides superior efficiency as the piston doesn't have to compress as much air.
Comfort & Convenience
The 2019 Volkswagen Beetle is available in four trim packages: S, SE, Final Edition SE and Final Edition SEL.
A subtle, yet classic design touch is available on Final Edition SE trims and above. A kaeferfach glove box or "Beetle bin", is built into the dashboard with a lid that folds upward.
The standard S trim comes with cloth seats, while SE models feature leatherette seats. A rhombus cloth seating surface with leatherette inserts accompanies the Final Edition SE models. Leather seats with diamond stitching are standard on SEL models, while the Final Edition SEL Beetles feature sport seats.
Volkswagen's MIB II Infotainment system accompanies every 2019 Beetle. The interactive touchscreen uses a capacitive-touch sensor--like a smartphone or tablet--enabling controls like swiping and pinch-zooming.
The S Beetle has a 5-inch screen, while the higher trim packages utilize a 6.3-inch screen.
Safety
Volkswagen's Automatic Post-Collision Braking System comes standard on every 2019 Beetle. This system functions under the premise that a collision is rarely a single action. Instead, the system sees collisions as a series of events that follow the initial impact.
Volkswagen's Automatic Post-Collision Braking System addresses this by applying the brakes when a primary collision is detected by the airbag sensors in certain situations. This safety feature potentially reduces the residual kinetic energy of the impact and the chance of additional damage.