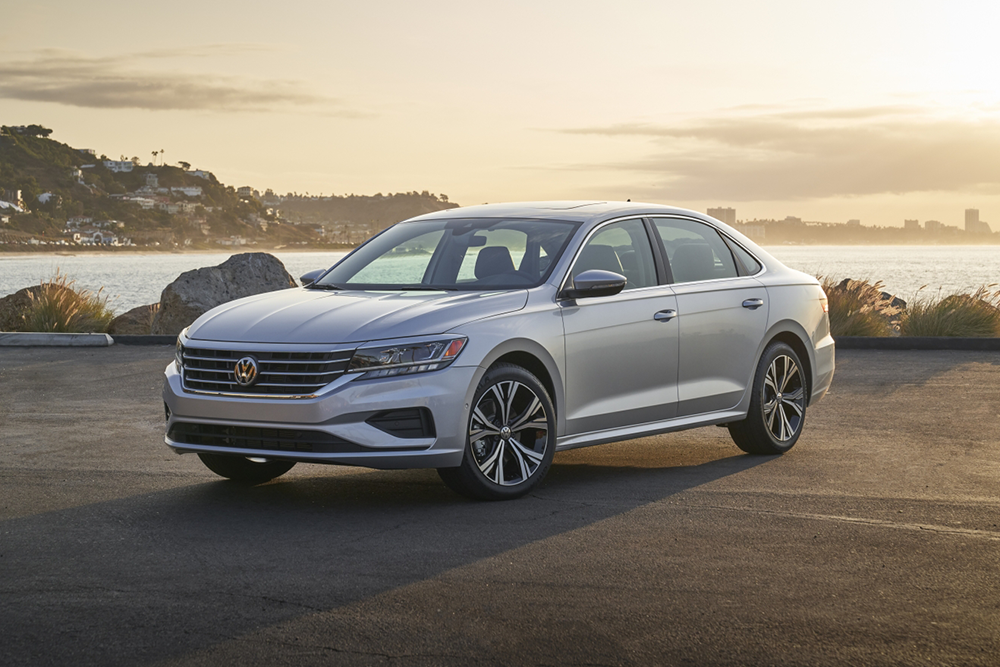 Redesigned for 2020, the Volkswagen Passat was reimagined with both drivers and passengers in mind. Engineers designed the refined sedan to give all occupants a superlative experience.
Under the Hood
Set atop 19-inch alloy wheels, the 2020 Passat is powered by a turbocharged TSI engine that's paired with a six-speed automatic transmission. The transmission includes a "sport mode" which provides more agile and responsive acceleration.
Paddle shifters mounted on the steering wheel are also available.
Comfort & Convenience
The available keyless access enables drivers to lock, unlock, start and drive their 2020 Volkswagen Passat without ever removing their keys from their pocket.
Volkswagen's Premium color Multifunction Display, enjoys a colorful, graphic interface displaying media, compatible smartphone and vehicle info and settings in plain sight.
The sedan's App-Connect feature syncs with compatible smartphones and select apps appear on the touchscreen display.
Safety
Volkswagen is synonymous with safety, and the 2020 Passat is no exception. The sedan offers a wealth of driver-assistance technologies.
Available Adaptive Cruise Control helps your Passat maintain a preset speed and distance from the car in front of you. When activated, if the car in front of you speeds up or slows down, the sensors can detect the change and your vehicle slows as well.
The Blind Spot Monitor can help alert you to cars that may be in your blind spot, while the available Active Blind Spot Monitor (available with Passats equipped with Lane Assist) can also counter-steer within the limits of Lane Assist to help keep you in your lane should you attempt to change lanes when a vehicle is in your blind spot.