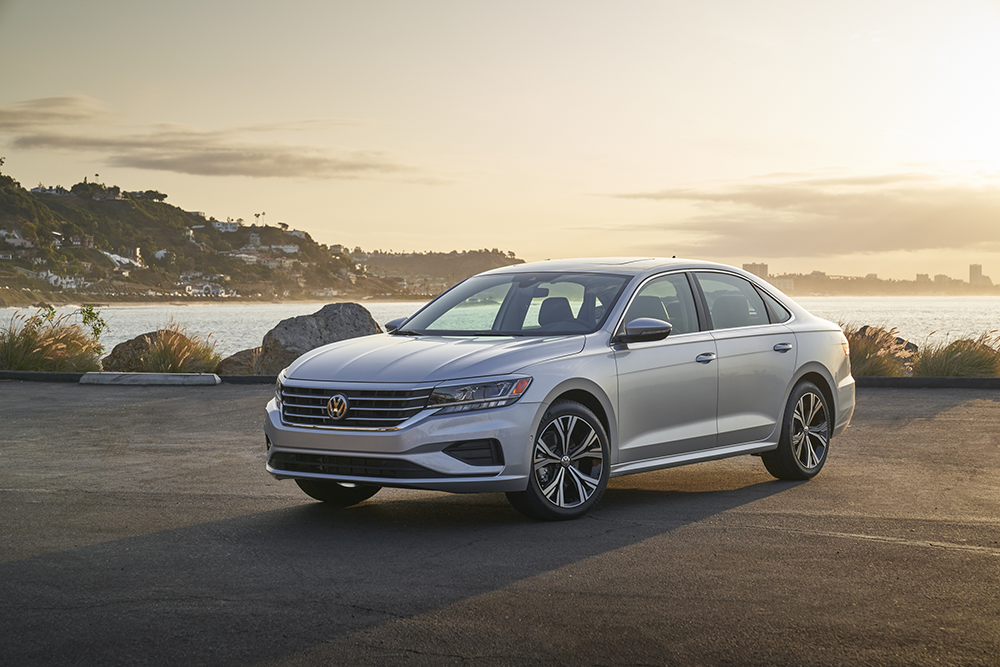 Volkswagen is synonymous with safety, and the 2020 Passat is no exception. The sedan offers a wealth of driver-assistance technologies.
Available Adaptive Cruise Control helps your Passat maintain a preset speed and distance from the car in front of you. When activated, if the car in front of you speeds up or slows down, the sensors can detect the change and your vehicle slows as well.
The Blind Spot Monitor can help alert you to cars that may be in your blind spot, while the available Active Blind Spot Monitor (available with Passats equipped with Lane Assist) can also counter-steer within the limits of Lane Assist to help keep you in your lane should you attempt to change lanes when a vehicle is in your blind spot.